ZENZSUAL IS A BRAND CREATED BY: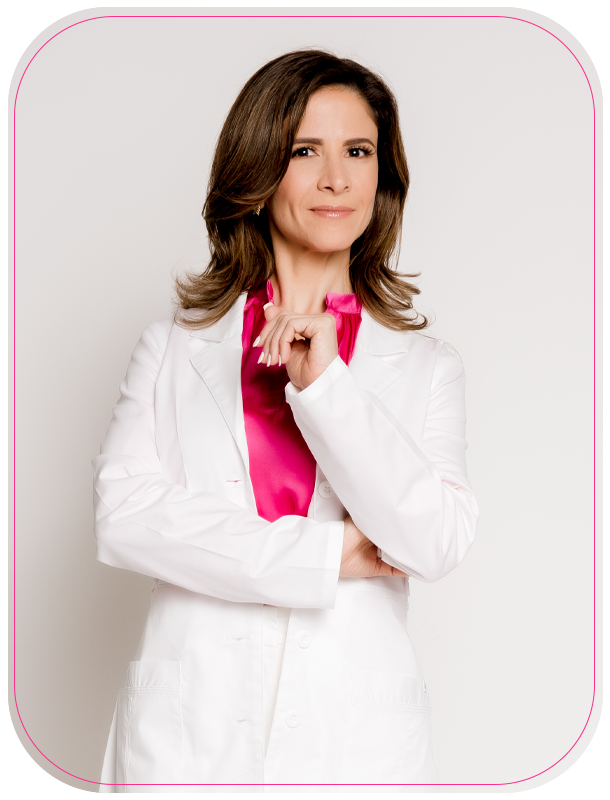 Dr. Sofia Herrera
About Dr. Sofía Herrera Surgeon, graduated from the Central University of Venezuela. He has completed various diploma courses on alternative medicine in Mexico City. Endoscopy, pelvic floor, laser in dermato-cosmetics in Venezuela and cosmetic gynecology in Argentina. She is a life coach and is currently completing her Postgraduate Training in Clinical Sexology in the United States.
Dr. Herrera is one of the first doctors in Venezuela to comprehensively address the gynecological area. Taking into account sexuality as part of women's health. He has participated in more than 30 congresses, seminars and events. He has intervened in the popular section "Ask those who know" on Venevisión, as well as many interventions on national and international radio and television.
«@Tu_ginecóloga» is the personal brand of Dr. Sofía Herrera. A concept of health education through social networks that seeks to teach women and men about the body, its functions and its diseases. And with this, rediscover the woman with her femininity, her health and a life in balance.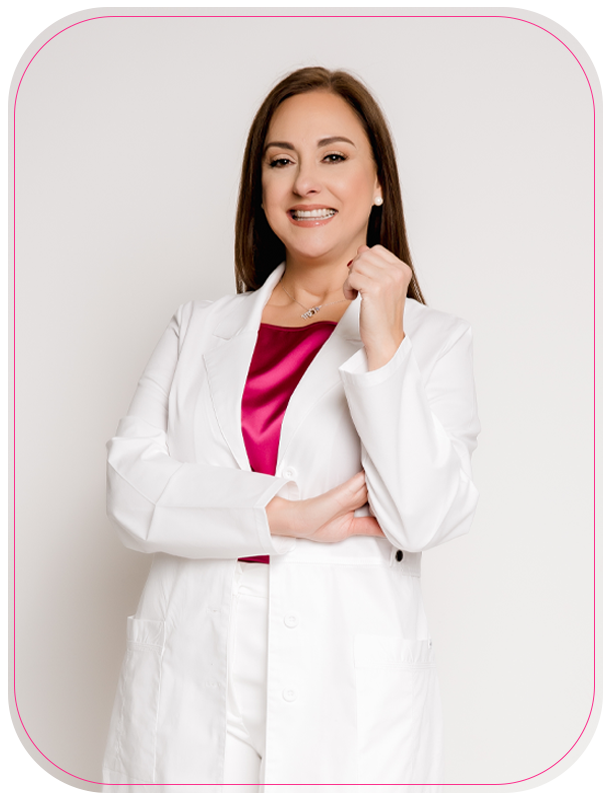 Dr. Klara Senior
About Dr. Klara Senior Medical Surgeon graduated from the Central University of Venezuela. She is recognized for giving a message of comprehensive care to her patients. He has training in Gestalt Psychotherapy, Health, Life and Sexuality Coaching. Specialization in Aesthetic and Anti-Aging Medicine at the John F. Kennedy University of Argentina and a Master's Degree in Laser from the Autonomous University of Barcelona.
He is currently completing his postgraduate course in Clinical Sexology in the United States. Pioneer of the use of platelet-rich plasma for the treatment of vaginal dryness and laser vaginal tightening in her country. Medical Advisor and ambassador of renowned brands in the dermo-cosmetic industry such as Allergan, Lumenis, Uniderma, Botox spokesperson for Latin America and one of the first doctors to include Intimate Health in her anti-aging medicine clinic. She had her own health segment on hits 99.9 and Globovisión in Venezuela, in addition to being interviewed on numerous TV and radio programs, physical and digital magazines, and by other major social media influencers.
Its innovative message is not directed towards banality, but towards the integral care and empowerment of women even in the most intimate, reaching millions of women and men in the world from social networks through @doctoraklarasenior with more than 1.5M of followers among all their networks. This has positioned her as an important reference in the world of anti-aging medicine, intimate and sexual health for women.
OUR TEAM
COO
Yasminka Jurisic, was born in Caracas - Venezuela, of Croatian parents. Administrator graduated from the Metropolitan University in Caracas. In 1995 he emigrated to the USA, first to Los Angeles-California, moving later in 2000 to Miami-Florida where he currently resides. She has participated for 6 years as a volunteer in the Miami Open.

CUSTOMER SERVICE TEAM
Mayra Fajardo, is 23 years old. Born in Cartagena, Colombia. She studied linguistics and literature, is a lover of good music and loves to go to the beach. He always has a contagious smile to give away.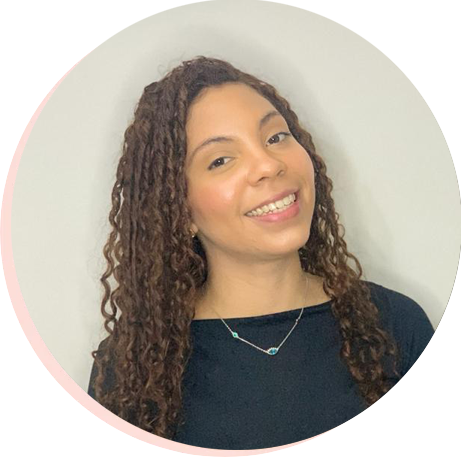 Alexandra González. Friendly, committed and responsible. Always focused on the solution and not on the problem. Dogs lover.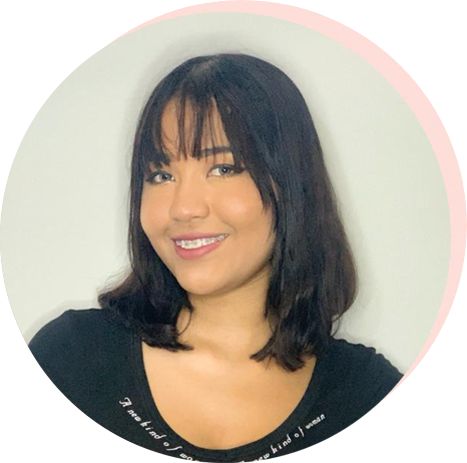 Gisell Simancas a woman full of goals, wanting to see everything she loves and is passionate about grow. He likes to sing to transmit good vibes, he does it all the time and at all times. Born in Cartagena / Colombia, she is 22 years old, she is a Social Work Technologist and committed to her own growth.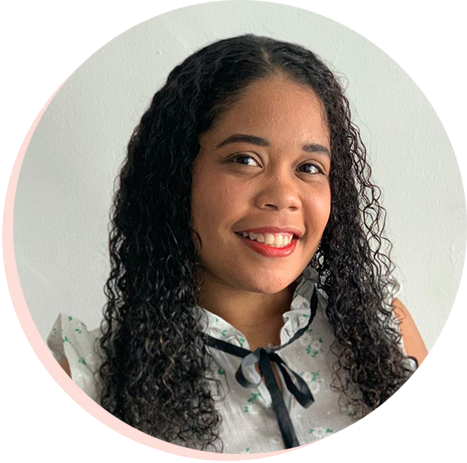 Yomaira Chadid, I am 26 years old, I am a social communicator graduated from the University of Cartagena in Colombia. I consider myself a kind, patient and communicative person. I have very good interpersonal relationships and I learn quickly. Creativity has always been a characteristic of me and that is why I have a business in event decoration.
Sofia Angulo 24 years old, social worker, dreamer and entrepreneur. Every day is a new opportunity to achieve your dreams.
Melissa Saenz; I am an organized person with great motivation, I am able to adapt to any circumstance and always give my best. I love cats.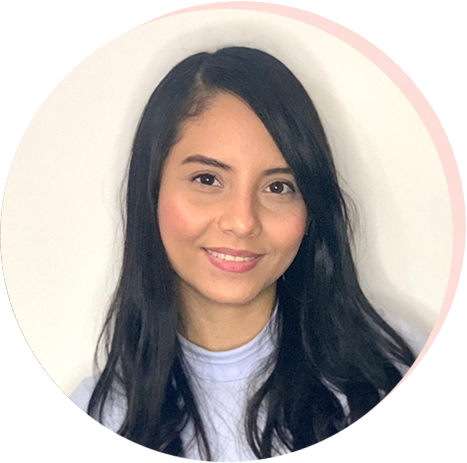 Andrea Chico. 23 years. I am an enterprising person, who loves challenges and does not give up easily. Very detailed and self-taught every day, I never stop learning
OUR BRAND
Zenzsual® was founded by Drs. Klara Senior and Sofía Herrera, who after more than 20 years of experience as surgeons treating women's health and beauty problems closely and directly, discovered that there was a gap between Health, Beauty and Sexuality. So they designed this concept of products and services that they are going to provide to women, whatever their age, understanding that the work to maintain overall health always has to start from the inside out. Klara Senior and Sofia Herrera, after many years working together with women, realized that it is working together with different disciplines and educational, cosmetic and nutritional tools, which can give women true empowerment. Which translates into a high quality of life and complete satisfaction, feeling therefore, Beautiful and Healthy even in the most intimate when recovering or rediscovering the true pleasure of BEING A WOMAN.
The main objectives of Zenzsual
1
Conceptualize ideas and/or designate Brands for said ideas and/or Products in Development: Analyze concepts in their materialization phase in order to devise: a. A sound strategy regarding the adequacy of product selection and its acceptance in the US market, b. Create and/or choose brands for said product that allow positioning the product to reach the selected target.
2
Defining Sensuality and Elegance: Maintaining the sensual dynamism and elegance that characterizes the modern woman while overcoming the taboos that still exist on feminine sensuality.